High Definition Flexo Printer replaces Offset Printer for Cartons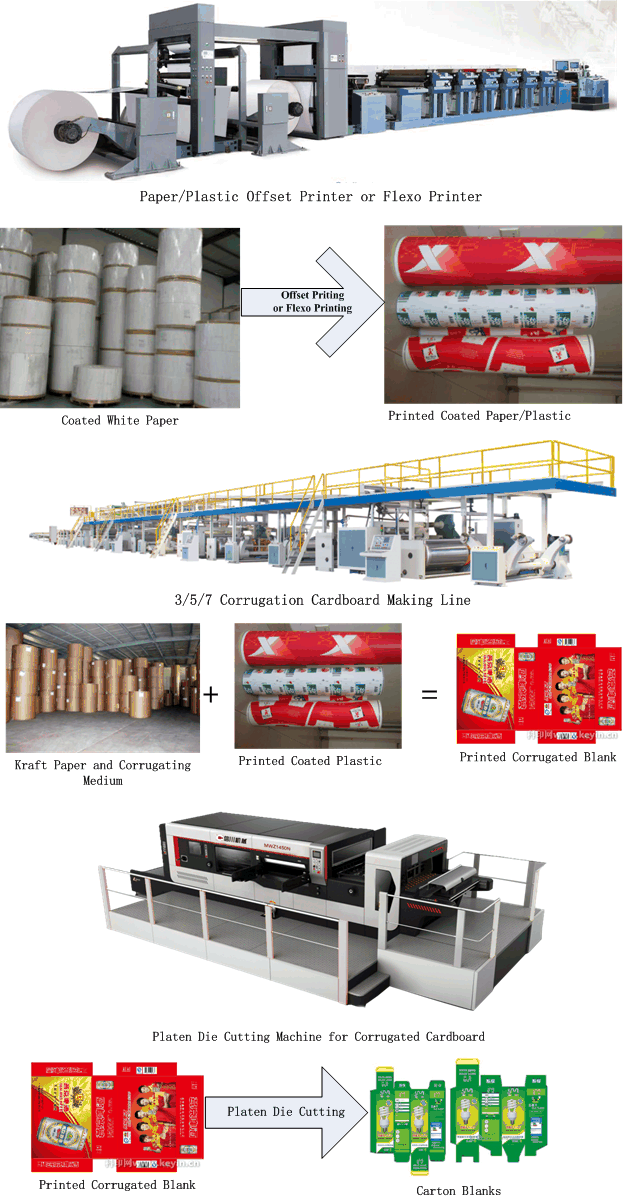 This method is called pre-printing in China, the printed paper as the last liner in corrugation line, and glued to corrugated board on the double facer, so no need laminator. And you can purchase the offset printed paper from other factory to reduce cost.
But now we flexo printer can also printed on white coated board with SUN ColorMaster System,sample like this. If you can reduce the size of sheet to adapt our YKW1380*2800 Flexo Printer, you don't need offset printer.