About Hebei Shengli Carton Machinery Manufacturing Co., Ltd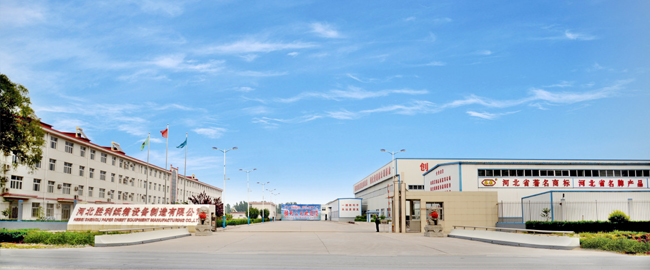 As Corrugated PaperBoard/CardBoard Production Line Manufacturer, Hebei Shengli Carton Machinery Manufacturing Co., Ltd, was founded in 1985 to design and produce equipment for making carton boxes. We introduced our high quality slotting knife for printers and innovative stitching and stapling machine, both of which were well-received and attracted international and Chinese customers.
With our chairman, Mr. Li Guangyi, at the helm, Shengli has significantly expanded to become a large business, owning three factories of a total area of 86,000 square meters and more than 300 employees. Talented engineers ensure we continually develop our products and an advanced CNC machining center and experienced operators mean our rotary die cutters, slotting knives, auto stackers, and other carton machinery run at high speeds with high precision. Imported spare parts and electrical components give each of our machines a long service life and our after-sales services include experience engineers who can install and repair machines in no time.
Corrugated Carton Box Making Machines we supplied: WJ150 Corrugated Paperboard Production Line, WJ180 Corrugator Machine, WJ200 Full Automatic Corrugated Plant, WJ260 High Speed Corrugated Cardboard Making Machine. High Speed and High Definition Flexo Printing Machine with Sun ColorMaster System, Flexo Folder Gluer for Corrugated Carton Box Making Line.
Far from our small beginnings 30 years ago, we now offer a full corrugated cardboard production line, a variety of flexo ink printing slotting die cutting machines and other processing equipment. Each of our machines have been certified through the ISO9001:2000 international quality management system, and many of them are also CE certified.
When you choose Shengli Carton Machinery as your cardboard carton machinery manufacturer, you choose expertise, a wide selection of machines, and a great partner in business. When you succeed, so do we.